John Wick
(R)
Rated for strong and bloody violence throughout, language and brief drug use

Keanu Reeves, Adrianne Palicki
- 1 hr. 36 mins.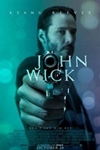 An ex-hitman comes out of retirement to track down the gangsters that took everything from him. With New York City as his bullet-riddled playground, John Wick is a fresh and stylized take on the "assassin genre".
Official Site
Trailer
---
Ouija
(PG-13)
Rated for disturbing violent content, frightening horror images, and thematical material

Ana Coto, Bianca A. Santos
- 1 hr. 30 mins.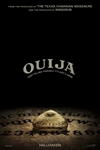 A group of friends must confront their most terrifying fears when they awaken the dark powers of an ancient spirit board.
Official Site
Trailer
---
Before I Go to Sleep
(R)
Rated for some brutal violence and language

Nicole Kidman, Mark Strong
- 1 hr. 32 mins.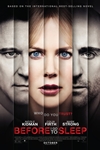 This psychological thriller is based on the worldwide best-selling novel about a woman who wakes up every day remembering nothing - the result of a traumatic accident in her past - until one day, new terrifying truths emerge that force her to question everyone around her...
Official Site
Trailer
---
Horns
(R)
Rated for sexual content, some graphic nudity, disturbing violence including a sexual assault, language and drug use

Daniel Radcliffe, Juno Temple
- 2 hr. 0 mins.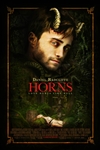 Blamed for the murder of his girlfriend and ostracized by everyone he knows, a small-town guy awakens one morning to find he's grown a pair of horns. Armed with the supernatural powers they possess, he sets out to find the true killer.
Official Site
Trailer
---
Nightcrawler
(R)
Rated for violence including graphic images, and for language

Jake Gyllenhaal, Bill Paxton
- 1 hr. 57 mins.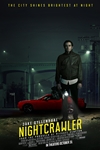 A pulse-pounding thriller set in the nocturnal underbelly of contemporary Los Angeles. Lou Bloom, a driven young man desperate for work who discovers the high-speed world of L.A. crime journalism.
Official Site
Trailer
---
Saw 10th Anniversary
(R)
Leigh Whannell, Cary Elwes
- 1 hr. 43 mins.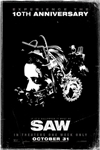 If it's Halloween, it must be SAW! This Halloween, Lionsgate will celebrate the 10th anniversary of the theatrical release of SAW, the film that kicked off the most successful horror franchise in history.
Official Site
Trailer
---
Interstellar
(PG-13)
Rated for some intense perilous action and brief strong language

Matthew McConaughey, Anne Hathaway
-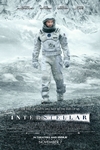 With our time on Earth coming to an end, a team of explorers undertakes the most important mission in human history; traveling beyond this galaxy to discover whether mankind has a future among the stars.
Official Site
Trailer
---