The Maze Runner
(PG-13)
Rated for thematic elements and intense sequences of sci-fi violence and action, including some disturbing images

Dylan O'Brien, Kaya Scodelario
- 1 hr. 53 mins.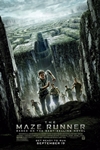 When Thomas wakes up trapped in a massive maze with a group of other boys, he has no memory of the outside world other than strange dreams about a mysterious organization known as W.C.K.D.
Official Site
Trailer
---
This Is Where I Leave You
(R)
Rated for language, sexual content and some drug use

Rose Byrne, Timothy Olyphant
- 1 hr. 43 mins.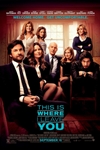 The Altman family doesn't get along, and they haven't all been together in years. But when the patriarch dies, the whole clan is expected to fulfill his final wish and sit Shiva for him for an entire week.
Official Site
Trailer
---
Tusk
(R)
Rated for some disturbing violence/gore, language and sexual content

Justin Long, Haley Joel Osment
- 1 hr. 42 mins.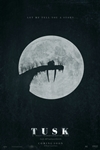 A chilling horror tale about the perils of storytelling, this film follows a brash American podcaster as he braves the Canadian wilds to interview an old man with an incredible past-only to discover the man's dark secret involves a walrus.
Official Site
Trailer
---
A Walk Among the Tombstones
(R)
Rated for strong violence, disturbing images, language and brief nudity

Liam Neeson, Ruth Wilson
- 1 hr. 54 mins.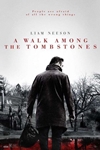 Formerly a detective with the NYPD, now a recovering alcoholic haunted by regrets, Matt Scudder has a lot to make up for. When a series of kidnappings targeting the city's worst drug criminals escalates to grisly murder, the circuit's ruthless leader convinces Scudder to find the culprits and bring them to bloody justice.
Official Site
Trailer
---
The Boxtrolls
(PG)
Rated for action, some peril and mild rude humor

Ben Kingsley, Toni Collette
- 1 hr. 40 mins.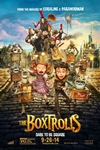 An orphaned boy raised by underground creatures called Boxtrolls comes up from the sewers and out of his box to save his family and the town from the evil exterminator, Arichibald Snatcher.
Official Site
Trailer
---
The Equalizer
(R)
Rated for strong bloody violence and language throughout, including some sexual references

ChloŽ Grace Moretz, Denzel Washington
- 2 hr. 11 mins.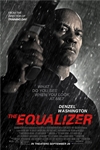 Denzel Washington plays a former black ops commando who faked his death for a quiet life in Boston. He comes out of his retirement to rescue a young girl, Teri, and finds himself face to face with Russian gangsters.
Official Site
Trailer
---
Gone Girl
(R)
Rated for a scene of bloody violence, some strong sexual content/nudity, and language

Ben Affleck, Rosamund Pike
-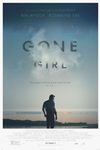 A woman mysteriously disappears on the day of her wedding anniversary. Based on the novel, "Gone Girl."
Official Site
Trailer
---