The Age of Adaline
(PG-13)
Rated for a suggestive comment

Blake Lively, Harrison Ford
- 1 hr. 50 mins.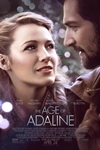 Adaline ceases to age following an accident one icy night, but keeps her condition a closely-guarded secret while embarking on a number of incredible adventures throughout the 20th Century. After years of a solitary life, she finds the love and courage that enable her to fully begin living.
Official Site
Trailer
---
Avengers: Age of Ultron
(PG-13)
Rated for intense sequences of sci-fi action, violence and destruction, and for some suggestive comments

Robert Downey Jr., Chris Evans
- 2 hr. 22 mins.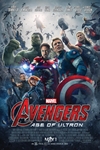 As the villainous Ultron emerges, it is up to the Avengers to stop him from enacting his terrible plans, and soon uneasy alliances and unexpected action pave the way for an epic and unique global adventure.
Official Site
Trailer
---
Poltergeist
(PG-13)
Rated for intense frightening sequences, brief suggestive material, and some language

Sam Rockwell, Jared Harris
-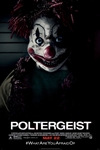 A family's suburban home is haunted by evil forces. When the terrifying apparitions escalate their attacks and hold the youngest daughter captive, the family must come together to rescue her before she disappears forever.
Official Site
Trailer
---
Aloha
(PG-13)
Rated for some language including suggestive comments

Emma Stone, Rachel McAdams
- A down-on-his-luck military contractor is given the opportunity to return to the site of his greatest career triumphs in Hawaii. While he goes in hope of professional redemption, he also seeks closure with a long-ago love and must deal with unexpected feelings for his partner on the project, a promising young Air Force pilot.
Official Site
Trailer
---
Insidious: Chapter 3
(PG-13)
Rated for violence, frightening images, some language and thematic elements

Dermot Mulroney, Stefanie Scott
-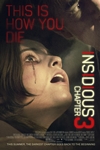 This chilling prequel, set before the haunting of the Lambert family, reveals how gifted psychic Elise Rainier reluctantly agrees to use her ability to contact the dead in order to help a teenage girl who has been targeted by a dangerous supernatural entity.
Official Site
Trailer
---
Spy
(R)
Rated for language throughout, violence, and some sexual content including brief graphic nudity

Melissa McCarthy, Jason Statham
-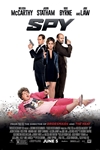 Susan Cooper is an unassuming, deskbound CIA analyst, and the unsung hero behind the Agency's most dangerous missions. But when her partner falls off the grid and another top agent is compromised, she volunteers to go deep undercover to infiltrate the world of a deadly arms dealer, and prevent a global disaster.
Official Site
Trailer
---
Dope
()
Shameik Moore, Tony Revolori
- 1 hr. 55 mins.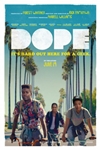 Malcolm is carefully surviving life in a tough neighborhood in Los Angeles. A chance invitation to an underground party leads him into an adventure that could allow him to go from being a geek, to being dope, to ultimately being himself.
Official Site
Trailer
---