Big Eyes
(PG-13)
Rated for thematic elements and brief strong language

Amy Adams, Christoph Waltz
- 1 hr. 46 mins.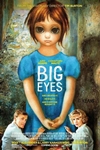 In the late 1950s and early 1960s, painter Walter Keane had reached success beyond belief. The bizarre and shocking truth would eventually be discovered though: Walter's works were actually not created by him at all, but by his wife Margaret.
Official Site
Trailer
---
The Gambler
(R)
Rated for language throughout, and for some sexuality/nudity

Mark Wahlberg, Brie Larson
- 1 hr. 41 mins.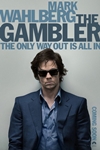 Jim Bennett is a risk taker. Both an English professor and a high-stakes gambler, Bennett bets it all when he borrows from a gangster and offers his own life as collateral.
Official Site
Trailer
---
Into the Woods
(PG)
Rated for thematic elements, fantasy action and peril, and some suggestive material

Meryl Streep, Emily Blunt
- 2 hr. 4 mins.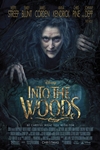 This modern twist on the beloved Brothers Grimm fairy tales intertwines the plots of a few choice stories and explores the consequences of the characters' wishes and quests.
Official Site
Trailer
---
Unbroken
(PG-13)
Rated for war violence including intense sequences of brutality, and for brief language

Jack O'Connell, Domhnall Gleeson
- 2 hr. 17 mins.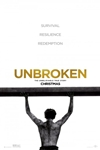 A chronicle of the life of Louis Zamperini, an Olympic runner who was taken prisoner by Japanese forces during World War II.
Official Site
Trailer
---
The Woman in Black 2: Angel of Death
(PG-13)
Rated for some disturbing and frightening images, and for thematic elements

Jeremy Irvine, Helen McCrory
- 1 hr. 30 mins.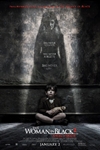 The sequel takes place in the same house 40 years later when a group of children who are evacuated from London during World War II come to stay and awaken the house's darkest inhabitants.
Official Site
Trailer
---
Taken 3
(PG-13)
Rated for intense sequences of violence and action, and for brief strong language

Liam Neeson, Forest Whitaker
-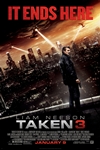 Liam Neeson returns as ex-government operative Bryan Mills, whose life is shattered when he's falsely accused of a murder that hits close to home. As he's pursued by a savvy police inspector, Mills employs his "particular set of skills" to track the real killer and exact his unique brand of justice.
Official Site
Trailer
---
Blackhat
(R)
Rated for violence and some language

Chris Hemsworth, Viola Davis
-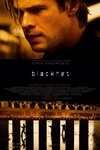 Set within the world of global cybercrime, Legendary's Blackhat follows a furloughed convict and his American and Chinese partners as they hunt a high-level cybercrime network from Chicago to Los Angeles to Hong Kong to Jakarta.
Official Site
Trailer
---