Brick Mansions
(PG-13)
Rated for frenetic gunplay, violence and action throughout, language, sexual menace and drug material

Paul Walker, Robert Maillet
- 1 hr. 30 mins.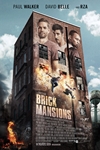 An undercover cop tries to take down a ruthless crime lord with access to a a neutron bomb by infiltrating his gang.
Official Site
Trailer
---
The Other Woman
(PG-13)
Rated for some sexual references

Cameron Diaz, Leslie Mann
- 1 hr. 49 mins.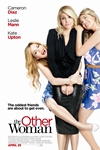 After discovering her boyfriend is married, a woman tries to get her ruined life back on track. But when she accidentally meets the wife he's been cheating on, she realizes they have much in common, and her sworn enemy becomes her greatest friend. When yet another affair is discovered, all three women team up to plot mutual revenge on their cheating, lying, three-timing SOB.
Official Site
Trailer
---
The Quiet Ones
(PG-13)
Rated for intense sequences of violence and terror, sexual content, thematic material, language, and smoking throughout

Jared Harris, Sam Claflin
- 1 hr. 38 mins.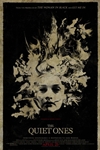 A university student and some classmates are recruited to carry out a private experiment -- to create a poltergeist. Their subject: an alluring, but dangerously disturbed young woman.
Official Site
Trailer
---
The Amazing Spider-Man 2
(PG-13)
Rated for sequences of sci-fi action/violence

Emma Stone, Dane DeHaan
- 2 hr. 22 mins.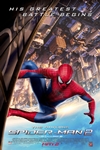 With the emergence of Electro, Peter must confront a foe far more powerful than he. And as his old friend, Harry Osborn, returns, Peter comes to realize that all of his enemies have one thing in common: OsCorp.
Official Site
Trailer
---
Neighbors
(R)
Rated for pervasive language, strong crude and sexual content, graphic nudity, and drug use throughout

Zac Efron, Dave Franco
- 1 hr. 36 mins.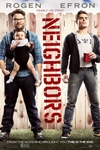 A comedy about a young couple suffering from arrested development who are forced to live next to a fraternity house after the birth of their newborn baby.
Official Site
Trailer
---
Godzilla
(PG-13)
Rated for intense sequences of destruction, mayhem and creature violence

Aaron Taylor-Johnson, Ken Watanabe
-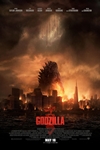 An epic rebirth to Toho's iconic Godzilla, this spectacular adventure pits the world's most famous monster against malevolent creatures who, bolstered by humanity's scientific arrogance, threaten our very existence.
Official Site
Trailer
---
Blended
(PG-13)
Adam Sandler, Drew Barrymore
-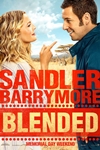 After a bad blind date, a man and woman find themselves stuck together at a resort for families, where their attraction grows as their respective kids benefit from the burgeoning relationship.
Official Site
Trailer
---