The Gallows
(R)
Rated for some disturbing violent content and terror

Cassidy Gifford, Ryan Shoos
- 1 hr. 21 mins.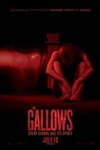 Twenty years after an accident caused the death of the lead actor during a high school play, students at the same small town school resurrect the production to honor the anniversary of the tragedy, but find out that some things are better left alone.
Official Site
Trailer
---
Minions
(PG)
Rated for action and rude humor

Sandra Bullock, Jon Hamm
- 1 hr. 31 mins.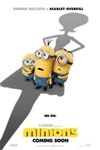 The story of Minions begins at the dawn of time. Starting as single-celled yellow organisms, Minions evolve through the ages, perpetually serving the most despicable of masters. They travel from frigid Antarctica to 1960s New York City, ending in mod London, where they must face their biggest challenge to date: saving all of Minionkind...from annihilation.
Official Site
Trailer
---
Selfless (Self/less)
(PG-13)
Rated for sequences of violence, some sexuality, and language

Ryan Reynolds, Ben Kingsley
- 1 hr. 56 mins.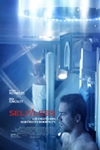 In this provocative psychological science fiction thriller, an extremely wealthy man dying from cancer undergoes a radical medical procedure that transfers his consciousness into the body of a healthy young man.
Official Site
Trailer
---
Ant-Man
(PG-13)
Rated for sci-fi action violence

Paul Rudd, Evangeline Lilly
-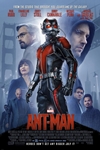 Armed with the astonishing ability to shrink in scale but increase in strength, con-man Scott Lang must embrace his inner-hero and help his mentor, Dr. Hank Pym, protect the secret behind his spectacular Ant-Man suit from a new generation of towering threats. Against seemingly insurmountable obstacles, Pym and Lang must plan and pull off a heist that will save the world.
Official Site
Trailer
---
Trainwreck
(R)
Rated for strong sexual content, nudity, language and some drug use

Amy Schumer, Bill Hader
- 2 hr. 2 mins.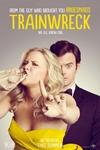 Amy lives, what she feels, is an uninhibited life free from stifling, boring romantic commitment, but in actuality she's kind of in a rut. When she finds herself starting to fall for a charming and successful sports doctor named Aaron Conners.
Official Site
Trailer
---
Paper Towns
(PG-13)
Rated for some language, drinking, sexuality and partial nudity - all involving teens

Nat Wolff, Cara Delevingne
-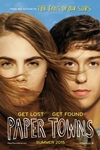 A heartfelt story based on the novel by acclaimed author John Green in which our hero Quentin and his four friends embark upon the road trip of their lives to find the missing and elusive girl next door.
Official Site
Trailer
---
Pixels
(PG-13)
Rated for some language and suggestive comments

Adam Sandler, Kevin James
-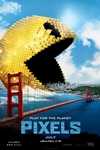 As kids, Sam, Will, Ludlow, and Eddie saved the world thousands of times - in the video arcades. Now, they're going to have to do it for real when aliens discover video feeds of classic arcade games and misinterpret them as a declaration of war.
Official Site
Trailer
---