Walking With Dinosaurs
(PG)
Rated for creature action and peril, and mild rude humor

Justin Long, John Leguizamo
- 1 hr. 20 mins.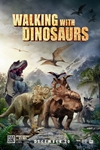 Recent discoveries and a breakthrough in technology will introduce new and unique dinosaurs that are more real than ever before and put moviegoers in the middle of a thrilling prehistoric adventure, where an underdog dinosaur triumphs against all odds to become a hero for the ages.
Official Site
Trailer
---
47 Ronin
(PG-13)
Rated for intense sequences of violence and action, some disturbing images, and thematic elements

Keanu Reeves, Hiroyuki Sanada
- 2 hr. 7 mins.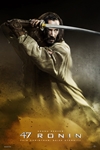 After a treacherous warlord kills their master and banishes their kind, 47 leaderless samurai vow to seek vengeance and restore honor to their people. This band of Ronin must seek the help of Kai, a half-breed they once rejected.
Official Site
Trailer
---
The Secret Life of Walter Mitty
(PG)
Rated for some crude comments, language and action violence

Kristen Wiig, Ben Stiller
- 2 hr. 5 mins.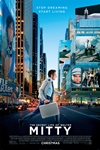 The Secret Life of Walter Mitty is James Thurber's classic story of a day-dreamer who escapes his anonymous life by disappearing into a world of fantasies filled with heroism, romance and action.
Official Site
Trailer
---
The Wolf of Wall Street
(R)
Rated for sequences of strong sexual content, graphic nudity, drug use and language throughout, and for some violence

Leonardo DiCaprio, Matthew McConaughey
- 2 hr. 59 mins.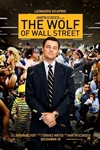 A New York stock broker refuses to cooperate in a large securities fraud case that includes mob infiltration into Wall Street and the corporate banking world.
Official Site
Trailer
---
Paranormal Activity: The Marked Ones
(NR)
Carlos Pratts, Richard Cabral
- 1 hr. 24 mins.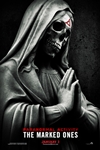 After being "marked," Jesse begins to be pursued by mysterious forces while his family and friends try to save him.
Official Site
Trailer
---
The Nut Job
(PG)
Rated for mild action and rude humor

Will Arnett, Katherine Heigl
-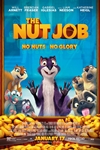 This is an action-packed comedy in fictional Oakton that follows the travails of Surly, a mischievous squirrel, and his rat friend Buddy, who plan a nut store heist of outrageous proportions and unwittingly find themselves embroiled in a much more complicated and hilarious adventure.
Official Site
Trailer
---
Ride Along
(PG-13)
Rated for sequences of violence, sexual content and brief strong language

Ice Cube, Kevin Hart
-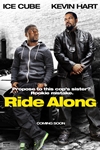 When a fast-talking guy joins his girlfriend's brother he gets entangled in the officer's latest case. Now, in order to prove that he deserves his future bride, he must survive the most insane 24 hours of his life.
Official Site
Trailer
---