Aloha
(PG-13)
Rated for some language including suggestive comments

Emma Stone, Rachel McAdams
-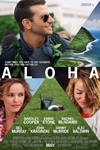 A down-on-his-luck military contractor is given the opportunity to return to the site of his greatest career triumphs in Hawaii. While he goes in hope of professional redemption, he also seeks closure with a long-ago love and must deal with unexpected feelings for his partner on the project, a promising young Air Force pilot.
Official Site
Trailer
---
San Andreas
(PG-13)
Rated for intense disaster action and mayhem throughout, and brief strong language

Dwayne Johnson, Carla Gugino
- 1 hr. 47 mins.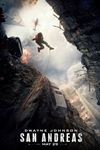 After the infamous San Andreas Fault finally gives, triggering a magnitude 9 earthquake in California, a search and rescue helicopter pilot and his estranged wife make their way together from Los Angeles to San Francisco to save their only daughter.
Official Site
Trailer
---
Entourage
(R)
Rated for pervasive language, strong sexual content, nudity and some drug use

Jeremy Piven, Adrian Grenier
-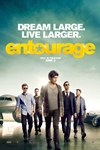 Movie star Vincent Chase and his boys are back- and back in business with super agent-turned-studio head Ari. Some of their ambitions have changed, but their bond remains strong as they navigate the capricious and often cutthroat world of Hollywood.
Official Site
Trailer
---
Insidious: Chapter 3
(PG-13)
Rated for violence, frightening images, some language and thematic elements

Dermot Mulroney, Stefanie Scott
- 1 hr. 38 mins.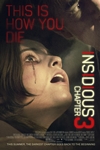 This chilling prequel, set before the haunting of the Lambert family, reveals how gifted psychic Elise Rainier reluctantly agrees to use her ability to contact the dead in order to help a teenage girl who has been targeted by a dangerous supernatural entity.
Official Site
Trailer
---
Spy
(R)
Rated for language throughout, violence, and some sexual content including brief graphic nudity

Melissa McCarthy, Jason Statham
- 2 hr. 0 mins.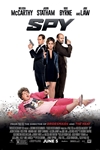 Susan Cooper is an unassuming, deskbound CIA analyst, and the unsung hero behind the Agency's most dangerous missions. But when her partner falls off the grid and another top agent is compromised, she volunteers to go deep undercover to infiltrate the world of a deadly arms dealer, and prevent a global disaster.
Official Site
Trailer
---
Terminator Genisys
()
Arnold Schwarzenegger, Emilia Clarke
-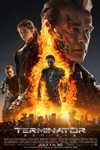 The year is 2029. John Connor, leader of the resistance continues the war against the machines. At the Los Angeles offensive, John's fears of the unknown future begin to emerge when TECOM spies reveal a new plot by SkyNet that will attack him from both fronts; past and future, and will ultimately change warfare forever.
Official Site
Trailer
---
The Gallows
()
Cassidy Gifford, Ryan Shoos
-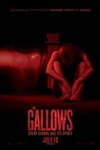 Twenty years after an accident caused the death of the lead actor during a high school play, students at the same small town school resurrect the production to honor the anniversary of the tragedy, but find out that some things are better left alone.
Official Site
Trailer
---