The Pyramid
(R)
Rated for some horror violence and bloody images

Ashley Hinshaw, James Buckley
- 1 hr. 29 mins.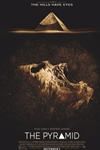 A team of U.S. archaeologists gets more than they bargained for when they discover a lost pyramid unlike any other in the Egyptian desert. As they unlock the horrific secrets buried within, they realize they aren't just trapped, they are being hunted.
Official Site
Trailer
---
Exodus: Gods and Kings
(PG-13)
Rated for violence including battle sequences and intyense images

Christian Bale, Joel Edgerton
- 2 hr. 22 mins.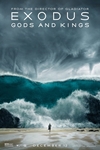 Moses rises up against the Egyptian Pharaoh Ramses, setting 600,000 slaves on a monumental journey of escape from Egypt and its terrifying cycle of deadly plagues.
Official Site
Trailer
---
Top Five
(R)
Rated for strong sexual content, nudity, crude humor, language throughout and some drug use

Rosario Dawson, Chris Rock
-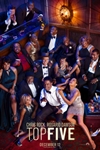 This comedy tells the story of New York City comedian-turned-film star Andre Allen, whose unexpected encounter with a journalist forces him to confront the comedy career-and the past-that he's left behind.
Official Site
Trailer
---
The Hobbit: The Battle of the Five Armies
(NR)
Martin Freeman, Cate Blanchett
- 2 hr. 30 mins.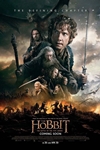 This final battle brings to an epic conclusion the adventures of Bilbo Baggins, Thorin Oakenshield, and the Company of Dwarves. Having reclaimed their homeland from the Dragon Smaug, the Company has unwittingly unleashed a deadly force into the world.
Official Site
Trailer
---
Night at the Museum: Secret of the Tomb
(PG)
Rated for mild action, some rude humor and brief language

Ben Stiller, Robin Williams
-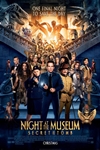 Get ready for the wildest and most adventure-filled Night At the Museum ever as Larry leaves New York City for London, uniting favorite and new characters while embarking on an epic quest to save the magic before it is gone forever.
Official Site
Trailer
---
The Interview
(R)
Rated for pervasive language, crude and sexual humor, nudity, some drug use and bloody violence

James Franco, Seth Rogan
- 1 hr. 52 mins.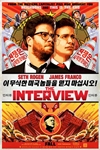 Dave Skylark, host of a talk show, and producer, Aaron Rapoport, get an interview with Kim Jong-Un, dictator of North Korea. The CIA asks them to kill Kim. They become the least qualified men to ever assassinate.
Official Site
Trailer
---
Into the Woods
(PG)
Rated for thematic elements, fantasy action and peril, and some suggestive material

Johnny Depp, Chris Pine
- 2 hr. 4 mins.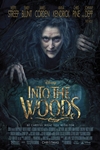 This modern twist on the beloved Brothers Grimm fairy tales intertwines the plots of a few choice stories and explores the consequences of the characters' wishes and quests.
Official Site
Trailer
---