In the Heart of the Sea
(PG-13)
Rated for intense sequences of action and peril, brief startling violence, and thematic material

Chris Hemsworth, Cillian Murphy
- 2 hr. 1 mins.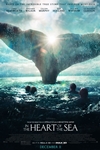 In the winter of 1820, the New England whaling ship Essex was assaulted by something no one could believe: a whale of mammoth size and will, and an almost human sense of vengeance. This film reveals the encounter's harrowing aftermath, as the ship's surviving crew is pushed to their limits and forced to do the unthinkable to stay alive.
Official Site
Trailer
---
Alvin and the Chipmunks: The Road Chip
(PG)
Rated for some mild rude humor and language

Jason Lee, Tony Hale
-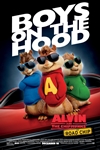 Through a series of misunderstandings, Alvin, Simon and Theodore come to believe that Dave is going to propose to his new girlfriend in New York City... and dump them.
Official Site
Trailer
---
Star Wars: The Force Awakens
(PG-13)
John Boyega, Daisy Ridley
- 2 hr. 16 mins.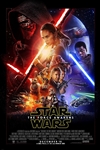 Episode VII in the Star Wars Saga, Star Wars: The Force Awakens, opens in theatres December 18, 2015.
Official Site
Trailer
---
Concussion
(PG-13)
Rated for thematic material including some disturbing images, and language

Will Smith, Bitsie Tulloch
- 2 hr. 3 mins.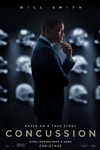 This dramatic thriller is based on the incredible true story of Dr. Bennet Omalu, the brilliant forensic neuropathologist who made the first discovery of CTE, a sports-related brain trauma, in a pro player and fought for the truth to be known.
Official Site
Trailer
---
Joy
(PG-13)
Rated for brief strong language

Jennifer Lawrence, Robert De Niro
-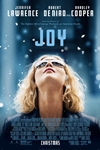 The story of a family across four generations and the woman who rises to become founder and matriarch of a powerful family business dynasty.
Official Site
Trailer
---
Point Break
(PG-13)
Rated for vioelnce, thematic material involving perilous activity, some sexuality, language and drug material

Édgar Ramírez, Luke Bracey
-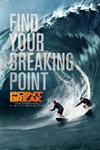 A young FBI agent, Johnny Utah, infiltrates a cunning team of thrill-seeking elite athletes - led by the charismatic Bodhi. The athletes are suspected of carrying out a spate of crimes in extremely unusual ways.
Official Site
Trailer
---
The Forest
(PG-13)
Rated for disturbing thematic content and images

Natalie Dormer, Taylor Kinney
-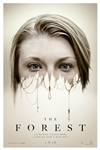 Against the backdrop of Japan's Aokigahara forest, where people go to end their lives, an American woman braves the mysterious, uncharted terrain to search for her missing sister.
Official Site
Trailer
---